AYRSHIREHISTORY.COM
PRESERVING THE PAST . . . . FOR THE FUTURE


INDEX TO SWEETS, CHOCOLATES, LOLLYPOPS AND CRISPS OF THE PAST

FROM THE ARCHIVES OF AYRSHIREHISTROY.COM

The old papers below have been scanned from an old scrap book. The Lyons Maid ice lollies would have been mainly from the shop in Sorn Main Street that sat opposite the Sorn Inn. (
See garages
) The Currie's lemonade labels would have come from the same shop, as would many of the crisp packets.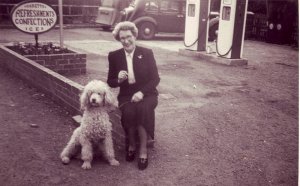 Photo Muir Nisbet
LYONS MAID
As can be seen from the Haunted House wrapper, sadly the "moose" has had a chew at this at some point, as they sat in a box in the cupboard..
Aerial shot of the garage and Sorn Inn in the 80s, taken from a TV tower, from the archives of ayrshirehistory.com.
WALLS
Sorn Post Office sold Wall's ice cream in the 1970's and was run by Fred Hill. Mrs Anderson was an employee in the shop as well. The shop was taken over by the Marshal's until it's closure in 2002. The shop reopened a few years later. Below, Mrs Anderson at the door of Sorn Post Office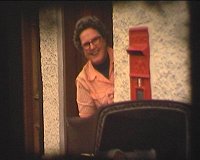 Photo - Harry Girvan

I wonder if the Red Woppa is the same as the Cider Woppa that Walls used to sell?? I seem to remember the Cider Woppa was quite a chunky lolly, ie large.
DALE FARM ICE CREAM
DALE FARM products were sold in the Wee Shop next to where I lived. It had formerly sold Lyons Maid ice cream products and Esso Petrol, but in later years sold ICI petrol and Dale Farm ice cream. The shop was Tam Lorimers for some years, followed by Wade's. Below is the old sign which hung up at one time. It should be still kicking around here somewhere, as is a Green Shield Stamp sign.