AYRSHIREHISTORY.COM
PRESERVING THE PAST . . . . FOR THE FUTURE

============================================
HIGH STREET, NEWMILNS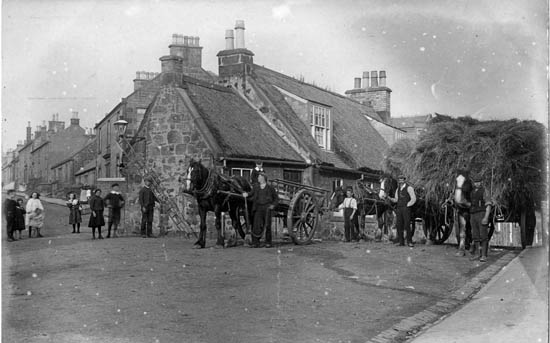 This corner is known as Mitchell's Corner, High Street, Newmilns at the junction with King Street.
This image was bought from a postcard dealer in 2013, along with the Galston Haystack day image. It was labeled as either Galston of possibly Mauchline, but we couldn't place it in either town. The junction with Sorn Road in Wallace Street was initially suspect. But thanks to the keen eye of ayrshirehistory.com contributor Jimmy Davidson, it is 100% identified as Newmilns.
Click HERE for full res version of this image.