Catrine Mill Wheels
---
Back to Catrine home page

Back To Mills Home Page

---
Photos - Anon
A couple of dramatic shots of the twin wheel system at Catrine, note the man between the wheels.
The photo may be exactly the same but for postcard collectors, both are included.
---
---
Photo Terry Harrison Photo David Somervell
---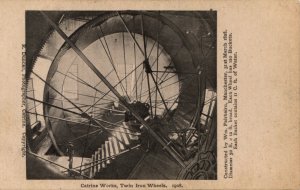 Photos - Anon
A postcard of the big wheels at Catrine, from 1908.
---
Photos - Anon
---
Back to Catrine home page

Back To Mills Home Page